Description
I believe you can — and I want to help!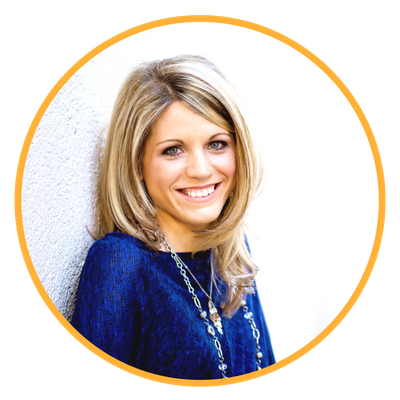 Hi! I'm Crystal Paine, founder of MoneySavingMom.com, bestselling author of Say Goodbye to Survival Mode, and creator of the popular course, Make Over Your Mornings.
As a wife, mom, and business owner, I understand you can become overwhelmed with day-to-day commitments and responsibilities. I get how easy it is to put yourself at the bottom of your to-do list, most of the time only to be forgotten.
Setting life-changing goals is hard enough.
Meeting them doesn't have to be!
I have a passion to help women all around the globe stop living stuck in survival mode. You don't have to go through life just barely making it through each day. I want to teach you how to thrive!
I believe with all my heart that you CAN …
Start living a stronger, healthier, more joy-filled life.
Embrace life more fully, find courage to take more risks, and discover amazing gifts that you didn't know you already have.
Love your life more enthusiastically—without reservation or fear!
Live more generously and serve others more wholeheartedly because you are filled to overflowing!
I believe you can live like this, and I want to help you make this a reality!
Introducing the 15 Days to a Healthier You Course!
In this 15-day course, I walk you through the strategies that have proven to be effective in my own life when it comes to creating healthier life choices and maintaining balanced priorities. I share ways to make your effort more effective so you can maximize the benefits of taking care of you. With daily lessons, including in-depth videos, I expound on the most valuable resources I've used in my own daily life that have helped me continue achieve my goals.
My goal through this course is to give you the support, encouragement, and strategies you need to help you make your health goals a reality. I know how easy it is to wish you felt better so you can do more and live a more fulfilling life. I created 15 Days to a Healthier You to help you go from surviving to thriving — in only 15 days!